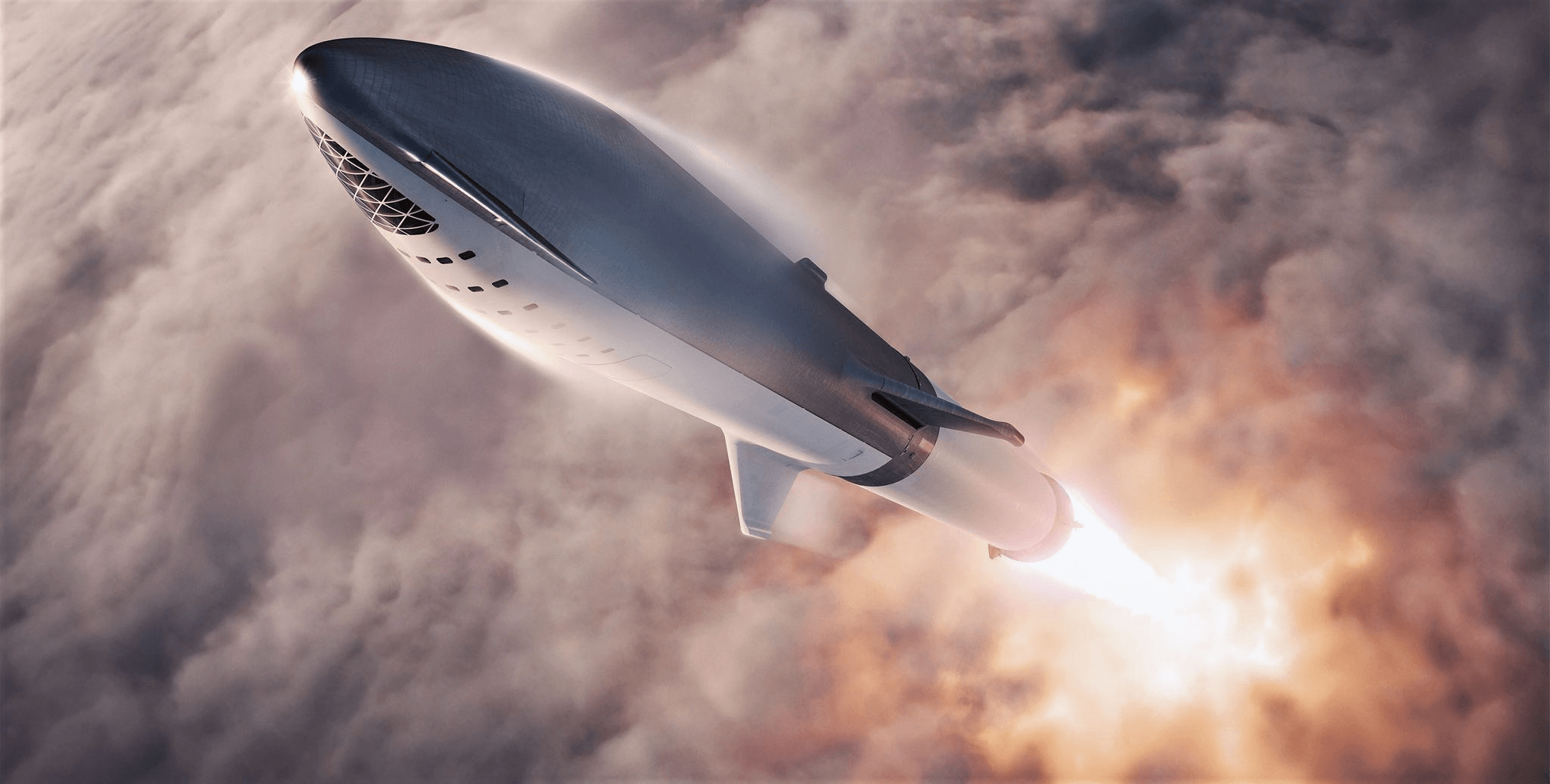 A stunning insight into the future of space travel. Elon Musk has provided several new, rare, and telling glimpses into how his rocket company, SpaceX, is building a spacecraft to reach Mars.
On September 17, Musk announced that SpaceX would fly Japanese billionaire Yusaku Maezawa around the moon on the company's Big Falcon Rocket or BFR.
During that event, Musk showed off new renderings of the launch system, along with a few photos of the work going on inside SpaceX's spaceship-building tent at the Port of Los Angeles.
These were the first new details about SpaceX's rocket construction we'd gotten since April, when Musk posted a photo that revealed SpaceX was building the spacecraft using a 40-foot-long, 30-foot-wide cylindrical tool.
"SpaceX main body tool for the BFR interplanetary spaceship," Musk said on Instagram.
(Elon Musk/SpaceX; Instagram)
Aerospace industry experts say the newly released pictures reveal new information about how SpaceX is constructing the BFR and how quickly the project is moving.
"It's unusual for companies and even government agencies that develop rockets to reveal much about the hardware they're developing. But what Musk wants to do is to bring along the public with him," Marco Cáceres, a senior space analyst at the Teal Group, told Business Insider. "He lives and breathes this company. So when he has hardware that he's excited about, he just wants to show it and be as transparent as possible."
What the new BFR fabrication images reveal
via Gfycat
The BFR is designed to be a 39-story launch system made of two parts: a 180-foot-tall spaceship, from tip to tail, and a 230-foot-tall rocket booster (which the ship rides into orbit). Musk has said the spaceship is the "hardest part" of the system to build, so SpaceX is prototyping it first.
Musk's vision is to launch the spaceship into orbit and refuel it while it circles Earth. Then the ship can fire up its engines, fly through space, land on Mars, and later rocket off of that planet and return to Earth. Because it's designed to be 100% reusable, the system will supposedly be able to do all of this many times.
Musk said in 2016 that SpaceX is building the system "primarily of an advanced carbon fibre," which can be stronger than steel at one-fifth of the weight.
One of the new images Musk shared on September 17 shows a ribbed, spoked tube with a worker inside. This is the inside of the cylindrical tool that Musk first revealed in March; it's called a mandrel. Robots wrap layer upon layer of carbon-fibre tape around the mandrel to form a 30-foot-wide "barrel section" of the spaceship.
Inside a mandrel that SpaceX uses to build carbon-fibre-composite sections of the Big Falcon Rocket. (SpaceX)
The carbon fibres are soaked in a glue-like epoxy, then heated so that the composite cures and hardens.
The photo below, which Musk also revealed on September 17, shows a barrel section that's been cured and freed of the mandrel. The rounded dome on the left appears to be part of a propellant tank also made of carbon-fibre composites.
A completed carbon-fibre-composite barrel section of SpaceX's Big Falcon Rocket. (SpaceX)
Many carbon-fibre tapes are woven fabric. But Steve Nutt, a professor of chemical, aerospace, and mechanical engineering at the University of Southern California, told Business Insider that he thinks SpaceX engineers are wrapping the mandrel in an unwoven version of the tape.
Read more here...